THE YEARLY UPDATE – 20 UNDER $20
I'm married to a security nut and I say that with the greatest admiration! Security of one form or another has been his job for over 40 years, so it makes sense that he knows a bit about it. Our house was the only one on our street that wasn't burglarized when we lived in Italy! Security was a morning and evening ritual – house, cars, kids – he locked it all down. Or he left strict instructions for the 85% of the time he was out of town – to me.
Now, over 20 years later, we still have a similar ritual. And a security plan. I'm not talking about the home monitoring system. We have a plan for 'in the event of a break-in while we're at home'. You should too. But that's not today's topic.
What does a secure home look like to you? Smart home monitoring is pricey but there are great products available that cost far less. I thought these '20 under $20′ were pretty cool!
1. Defender Security Door Lock for homes with small children
Bad guys know to attack a door at the lock—so put a lock in an unexpected place. The Defender Security Lock can easily be installed nearly anywhere on the inside edge of your door. It's easy to lock and unlock from the inside, but practically impossible to tamper with from the outside. And since you can place it high on the door, small kids can't escape when it's secured.
But it's not a perfect fit for every door so you may need to get handy with a chisel to fit it on some doorways. Replace it after a few years of wear and tear. Watch for them on sale and buy a couple at a time so you can replace one as soon as it shows deterioration.
Pros
Easy to install
Good for childproofing
Tamper-proof
Cons
Not durable with frequent use
Not functional on all doors
2. SABRE Door Security Bar for added door security
A door jammer security device like the SABRE Security Bar has a rubber foot and it fits under your door handle; the bar adjusts to the length you need.
Pros
Works with hinged and sliding doors
Adjusts from 28.5 in. to 45 in.
Can be used on bedroom doors
Cons
3. Defender Security Sliding Window Locks for vinyl window security
This is cool! Literally! The Defender's Sliding Window Locks offer both protection and airflow. No screws required. Just clamp it on to the window track at the desired location, and it allows for ventilation on those cool Fall evenings. How's that for a breath of fresh air???
Pros
Easy installation
Durable die-cast construction
Cons
4. Sliding Door and Window Locks for aluminum sliding doors/windows
Gripping pads on these door and window locks keep them secure on any sliding door or window track. Double thumbscrews make installation easy and snug. Choosing the lock placement along the track lets you control how far your door or window opens.
Pros
Heavy duty aluminum construction
Easy installation
Snug fit
Cons
Poor performance on vinyl windows
5. Addalock lock reinforcement for renters
The Addalock does just what the name suggests: It adds a second lock to your doorknob. You can use it on a front door or on interior doors to block anyone from getting in. It takes seconds to install, and it won't leave any holes or marks, so it's a great security device for renters.
Pros
Fast, easy installation
Non-marking design
Compact size
Cons
6. Defender Sliding Door Security Bar for securing sliding glass doors
The Defender Sliding Door Security Bar is just like your grandma's broomstick in the sliding door track, but with handy components like a hinge that makes it easy to lock and unlock without removing the entire thing and an adjustable telescoping length.
Pros
Adjustable telescoping design
Hinged operation
Extruded aluminum construction
Cons
7. Taiker Personal Emergency Alarm for deterring intruders
A whole-house alarm system with monitoring might not be in your budget, but there's no reason you can't still scare off intruders with a loud noise. A five-pack of push-button Taiker alarms is under $20, so you can stash one in every room of your house.
Pros
LED flashlight
Compact key fob design
Loud 140 dB alarm
Cons
8. SABRE Shed and Garage Alarm for garages and outbuildings
Even though this alarm is marketed for sheds and garages, you can use it to secure any door in your home. It's easy to arm and disarm with your own four-digit code, and you can choose between alarm and chime modes.
Pros
Loud 120 dB alarm
Easy installation
Entry and exit delay
Cons
Permanent entry delay
No remote monitoring
9. GE Personal Security Kit for apartments or dorms
With three separate alarm components, the GE Personal Security Kit is a smart going away present for any college student. It comes with a door/window sensor alarm, a keychain panic alarm, and a doorstop intrusion alarm. All are battery operated and easy to arm and disarm.
Pros
Low battery indicators
120 dB alarms
Easy operation
Cons
10. GE Door/Window Alarms for DIY home security systems
Door and window sensors like these GE window/door alarms can work almost as well as a full security system without monitoring. Just mount the sensor and the magnet and then select between "Alarm," "Chime," and "Off." The sensors' shrieking, 120-dB alarms will surprise any would-be intruders.
Pros
Easy installation
Chime option
Extremely loud alarm
Cons
11. LITOM Outdoor Motion Sensor Solar Lights for outdoor lighting
Burglars are much less likely to snoop around a house that's well lit, and LITOM's motion sensor solar lights can ensure you always have the lights on. Motion detectors sense movement to trigger the lights, and these lights come with three different lighting settings.
Pros
Easy installation
270-degree coverage
Waterproof casing
LEDs
Cons
Sensitive motion detector
Two-year lifespan
12. SadoTech Wireless Doorbell for visitor alerts
You might not want to splurge on smart doorbells with cameras, but with the SadoTech Wireless Doorbell you'll always know if someone's at the door. Just mount the doorbell next to your front door and plug in the base unit where you'll hear it best.
Pros
Modern design
LED lights
500-foot range
Customizable ring tones
Cons
13. TOGU Peephole: Best for seeing who's at the door
The TOGU peephole gives you a full 220-degree view of someone standing outside, and it comes in eight different finishes to match your door hardware. The included cover prevents anyone from peeking through the hole from the other side.
Pros
Quality optic lens
Multiple finishes
Lens cover
Cons
Installation requires drilling
Blurred lens over time
14. ZOSI 720p CCTV Camera for monitoring
When we found these cheap security cameras, we knew they had to be on the list. But they don't come with the needed DVR or cables, and the monitoring app for smartphones and tablets is difficult to use. Still, the cameras work well for monitoring in all weather conditions and come with lifetime tech support.
Pros
Lifetime tech support
Rugged casing
2-year warranty
Cons
No DVR or cables
Tricky smartphone app
Cloud storage not included
15. Gosund Mini Smart Plug Outlet for controlling indoor lighting remotely
Smart devices for under $20? It seems too good to be true, but the Gosund Mini Smart Plug Outlet gives you a lot of home automation device management for a low price. Using it with lighting lets you turn house lights on and off from anywhere with your smartphone or, if you have a home assistant, voice commands. IFTTT (If This, Then That) compatibility means it can also be used with other smart home security systems if you choose to add more home automation security devices later on.
Pros
Plugs into existing outlet
No smart hubs needed
Compatibility with Alexa, Google Home, and IFTTT
Cons
Works only with 2.4 GHz networks
May have trouble connecting
Doesn't work with Z-Wave devices
16. VIPERTEK Stun Gun Flashlight for personal protection
Most people keep a flashlight next to their bed in case of a power outage, but having a flashlight that doubles as a personal security device is even better. This Stun Gun Flashlight delivers both a loud crackling noise and a nonlethal shock when it's activated, and it's rechargeable.
Pros
Rechargeable batteries
Lifetime warranty
Multiple colors
Cons
17. Artscape Etched Glass Window Film for privacy
If you live on a ground floor apartment, you shouldn't have to keep the blinds closed and feel like you're living in a cave. Artscape Etched Glass Window Films use stylish frosted and etched glass designs to allow light in while completely obscuring the view of any curious passersby.
Pros
Not see-through
Removable
Stylish
Cons
18. Amazon Basics Portable Security Case for securing valuables
Just in "case" someone does get into your home, the steel-shelled Amazon Basics Security Case keeps jewelry and firearms under combination lock and key. The included security cable lets you secure the case to a heavy piece of furniture or household fixture.
Pros
Steel casing
Combination lock or keyed lock options
Interior padding
Included security cable
Cons
19. Defender Security Combo Strike Plate for beefing up door security
Simply installing a new strike plate like the Defender Security Combo with 3-inch screws can give your door the strength it needs to withstand a forced entry.
Pros
Deadbolt and deadlatch coverage
Solid steel construction
3-inch screws
Cons
Non-universal fit
Weak screws
20. WALI Fake Security Camera for the illusion of monitoring
As the saying goes, "Fake it till you make it." When it comes to security, it's not actually a bad idea. A realistic decoy security camera like the WALI is an excellent crime deterrent. It has battery-operated LED lights to give the illusion of night vision, and you can get four for under $20.
Pros
Realistic appearance
Adjustable angle
Battery powered lights
Easy installation
Cons
Short battery life
Hokey "Security Camera" label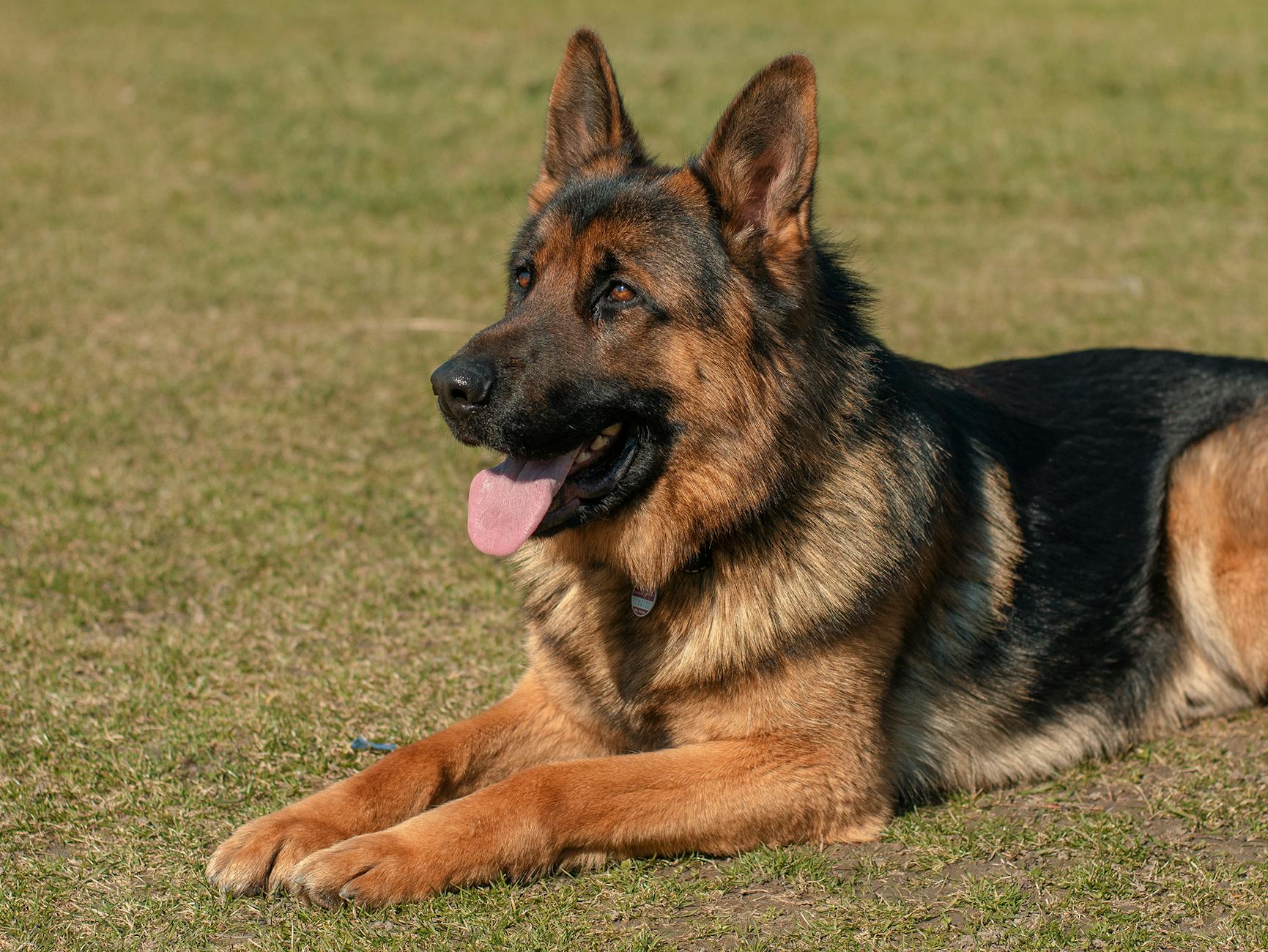 Photo by Adam Kontor on Pexels.com
And never underestimate the value of a dog.
---